Work Injury Treatment in Minnesota Through Chiropractic Care
Work Injury Treatment in Minnesota Through Chiropractic Care
Written By Advanced Health, PA on January 3, 2020
---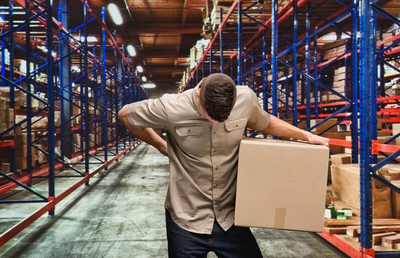 Have you or a loved one ever been injured at work?
Do you want to find an alternative way to treat your work injury without injections, surgery, or 'same old physical therapy stretches'.
Seeking chiropractic care is what you need to get back to work. If you live in the cities of Blain, Columbia Heights, Mounds View, or New Brighton, Advanced Health PA is the perfect place to get you on the journey towards becoming a healthy, productive citizen of Minnesota.
Kinds of Work Injury
A recent report done by the U.S. Bureau of Labor Statistics showed that over 2.8 million employees suffer from non-fatal injuries every year.
Work injuries often include:
Lower back pain
Strained muscles
Sciatica
Joint/muscle overuse
Bone fractures and breaks
Of all the work injuries, lower back pain is the most common injury that keeps employees from coming into work.
How Can Advanced Health PA Help Your Work Injury?
There are many wonderful alternative health care solutions that Advanced Health PA offers, including:
Chiropractic
Massage Therapy
Acupuncture
Rehabilitation & Personal Training
Is Work Injury Treatment in Minnesota Right for You?
Take advantage of Worker's Compensation Insurance and come to Advanced Health, PA today.
Dr. Gregg Hebeisen, D.C., is a certified Acupuncturist, Massage Therapist, and Personal Trainer. The office takes pride in offering patients in Blaine, Columbia Heights, Mounds View, and New Brighton with natural care. We will rehabilitate your body and help you recover from your work injury. So you can get back to work once more!
If you would like to know more about how Advanced Health PA can treat your work injury, Schedule an appointment today or call 763-571-9499.
Get Rid of the Pain!
Call Today! 763-571-9499
Risk Nothing, Gain Everything

Posted In: Chiropractic Work Injury Low Back Pain Treatment Natural Pain Treatment