Auto Injury Treatment in Minnesota Through Chiropractic
Auto Injury Treatment in Minnesota Through Chiropractic
Written By Advanced Health, PA on December 2, 2019
---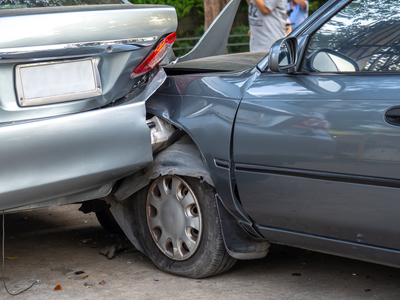 Have you recently been involved in an auto injury?
Auto injuries are not something to take lightly. Even if you were not seriously injured, it is always wise to seek auto injury treatment – and sooner, rather than later – or you may wind up with permanent or damaging injuries that become worse over time.
For patients in Blain, Columbia Heights, Mounds View, or New Brighton, Advanced Health, PA will help rehabilitate your body after an auto injury using natural non-drug, non-invasive practices. We will target the sources of your injuries – and not merely mask the problem with medications.
Common Auto Injuries
One of the most common injuries suffered by auto accident victims is whiplash.
Whiplash occurs when the body is subjected to sudden, jerky motions. These motions cause the neck muscles to tear slightly – straining the muscles and causing pain. Stiffness in your neck or headaches are common indicators.
The signs and symptoms of Whiplash may not appear right away. Just as you take the car to the repair expert, take yourself to the body experts; Advanced Health PA with over 30 years of experience.
No Fault insurance in Minnesota pays without cost to you.
Common auto injuries include:
Sprains
Broken bones or fractures
Back Pain
Headaches
Nerve Pain
Auto Injury Treatment in Minnesota
In order to treat auto injuries, Dr. Gregg Hebeisen, D.C., Acupuncturist, and Massage Therapist will assess your injury, as well as take the time to cover your medical history to find the best chiropractic treatment for you. These procedures may include spinal adjustments, deep tissue massage therapy, acupuncture. Advanced Health, PA has several different therapy machines with Healing technology. Dr. Hebeisen is a Personal Trainer previously working at the YMCA. Advanced Health has a complete Rehabilitation Gym
Advanced Health, PA services patients in Blain, Columbia Heights, Mounds View, and New Brighton with non-invasive, natural care to rehabilitate the body.
If you would like to know more about how chiropractic care can treat your auto-related injuries, call 763-571-9499 to Schedule an Appointment Today!

Posted In: Chiropractic Whiplash Auto Accident Treatment