Proper Sitting Posture: How to Avoid Back and Neck Pain While Working at Your Computer
Proper Sitting Posture: How to Avoid Back and Neck Pain While Working at Your Computer
Written By Advanced Health, PA on October 25, 2019
---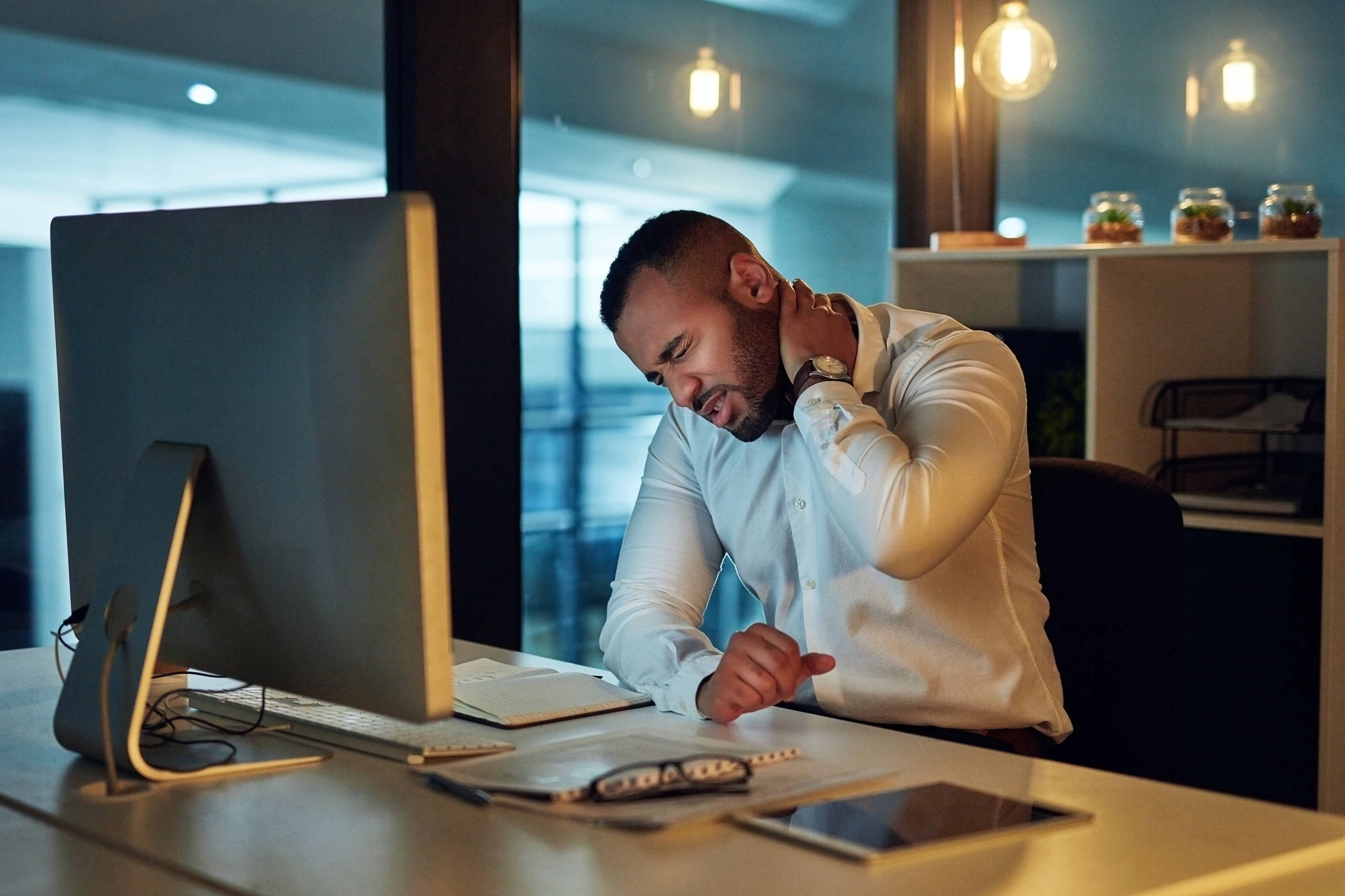 Working at a computer desk can wear and tear on your body more than you may realize.
If you feel stiff at the end of your workday, you are not alone.
Studies show there is a significant relationship between back pain and sitting for prolonged periods. For those who have office jobs, you have no choice but to sit in one position for most of your day.
So how can you diminish the effects of sitting at your computer? Well, here are some ways to check and make sure that you're practicing proper computer posture.
5-Point Posture Checklist for Computer Jobs
The following 5-point posture checklist is ideal for computer jobs. Use these methods to avoid back and neck pain.
1. Sit Properly in Your Chair
Avoid sitting on the edge of your seat or with your legs crossed as you work. Keep your feet flat on the floor and your entire back against the seat, a Therapeutic Back cushion will probably benefit you.
2. Intentionally Practice Proper Sitting Posture
As your workday progresses, your body tends to slouch. Take the time to practice mindful sitting posture every time you feel your body starting to slouch. Eventually, you will get into more of a habit of performing proper posture. If you want to learn mindful sitting posture come into our clinic!
3. Adjust Your Computer Screen
Your screen should sit at eye level. Any higher or lower positions will cause extra strain on the neck – resulting in stiffness.
4. Utilize Computer Ergonomics
Computer ergonomics is the practice of arranging your workstation to better suit your body. Ergonomics can include purchasing standing desks and curved keyboard, as well as keeping your elbows at 90-degree angle.
5. Get Up and Stretch
Lastly, One of the best ways to solve neck and back pain at your desk is to get up and move. Incorporate mini-breaks to exercise and stretch your muscles to release any built-up tension and strain. We have very easy, and effective instructional handouts on what to do at work.
Chiropractic Care and Proper Sitting Posture
Don't be afraid to ask Dr. Gregg Hebeisen, D.C.. he will answer all your questions about proper sitting posture. If you have practiced poor posture too long, a chiropractic adjustment, along with massage therapy session, will prove beneficial to you.
Why Suffer Any Longer?
Risk Nothing, Gain Everything

Posted In: Neck Pain Chiropractic